"Burn Brightly Alone"
Limited Deluxe Gatefold Double Vinyl Edition with 4 bonus tracks available now!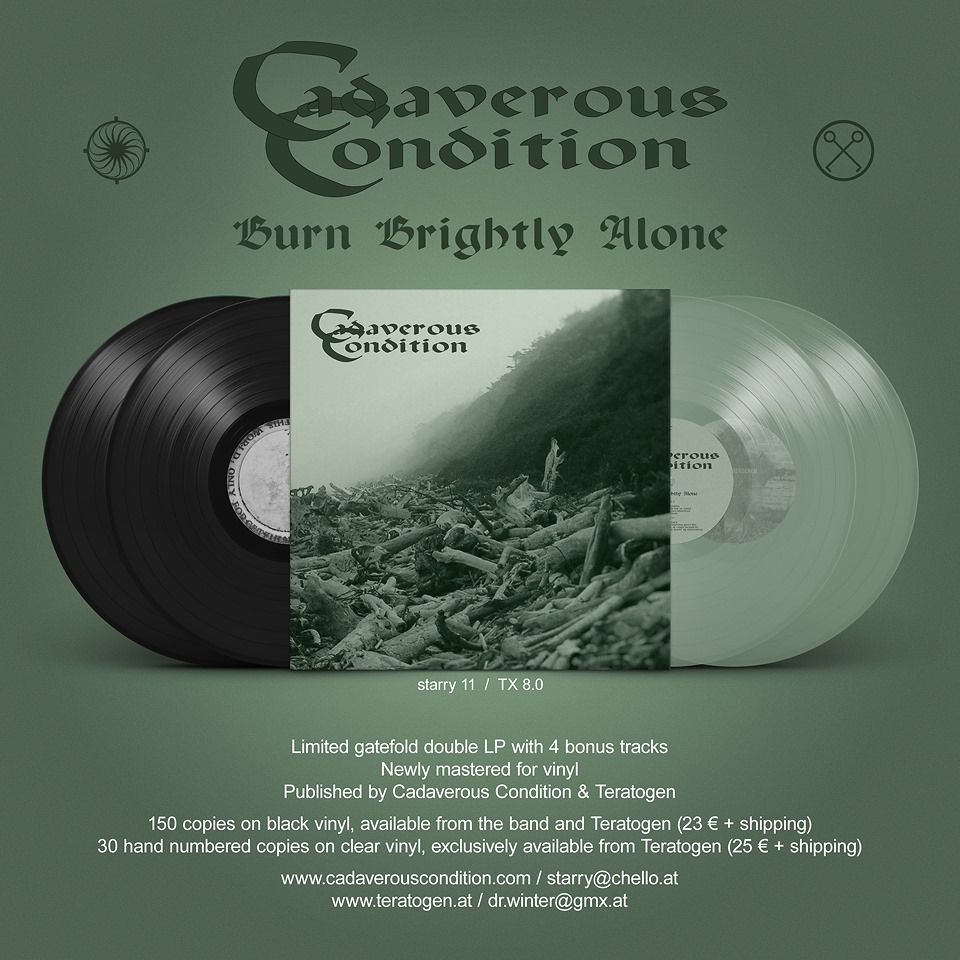 In collaboration with Teratogen Records we are releasing our "Burn Brightly Alone" album for the first time ever on vinyl.
The album has been specially mastered for vinyl by Michał 'Neithan' Kiełbasa and is newly designed by Dr. Winter.
This is a truly beautiful and special item.
Black Vinyl version available here
Also available from our Bandcamp
Special Clear Vinyl version available exclusively from Teratogen
(Teratogen also has the black vinyl in stock!)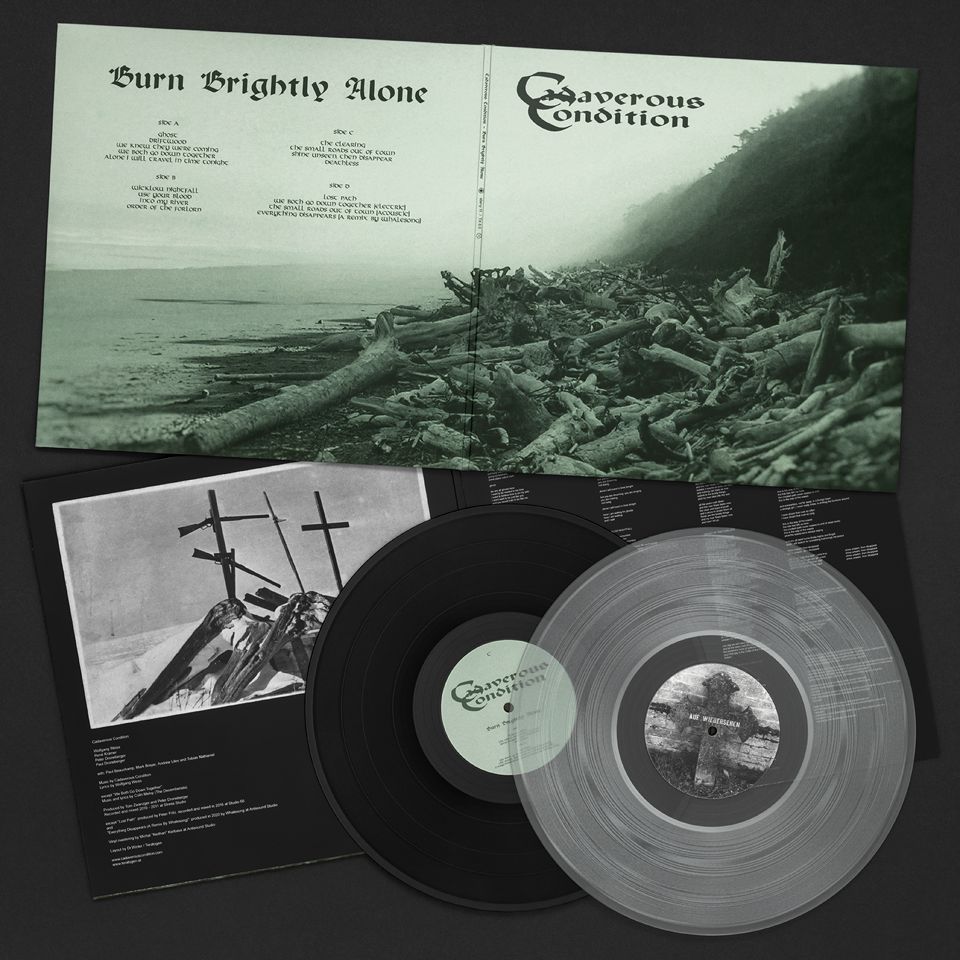 Double LP Tracklist:
Side A:
Ghost
Driftwood
We Knew They Were Coming
We Both Go Down Together
Alone I Will Travel In Time Tonight
Side B:
Wicklow Nightfall
Use Your Blood
Into My River
Order Of The Forlorn
Side C:
The Clearing
The Small Roads Out Of Town
Shine Unseen, Then Disappear
Deathless
Side D (bonus songs):
Lost Path
We Both Go Down Together (Electric)
The Small Roads Out Of Town (Acoustic)
Everything Disappears (A Remix By Whalesong)
---
HERR LOUNGE CORPS & CADAVEROUS CONDITION
The Breath Of A Bird CD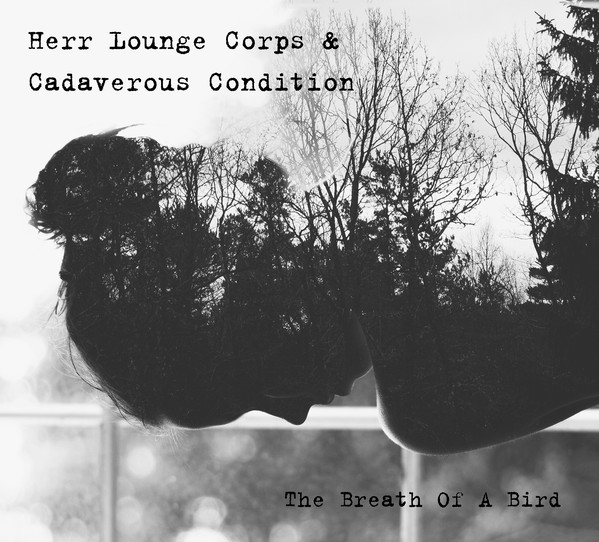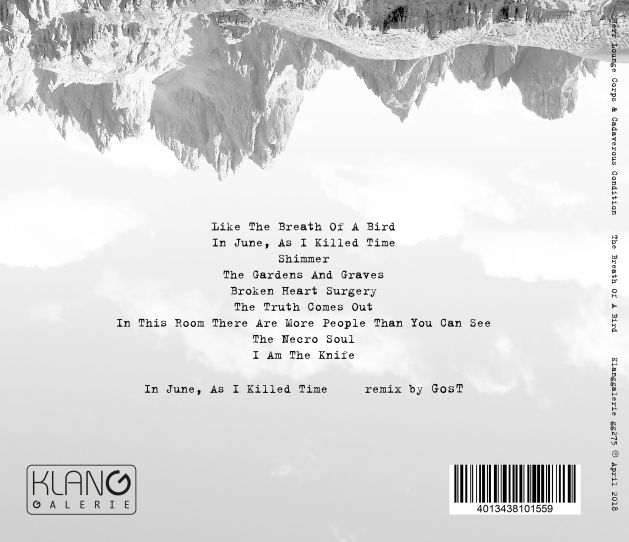 Tracklisting:
1. Like The Breath Of A Bird
2. In June, As I Killed Time
3. Shimmer
4. The Gardens And Graves
5. Broken Heart Surgery
6. The Truth Comes Out
7. In This Room There Are More People Than You Can See
8. The Necro Soul
9. I Am The Knife
10. In June, As I Killed Time (remix by GOST)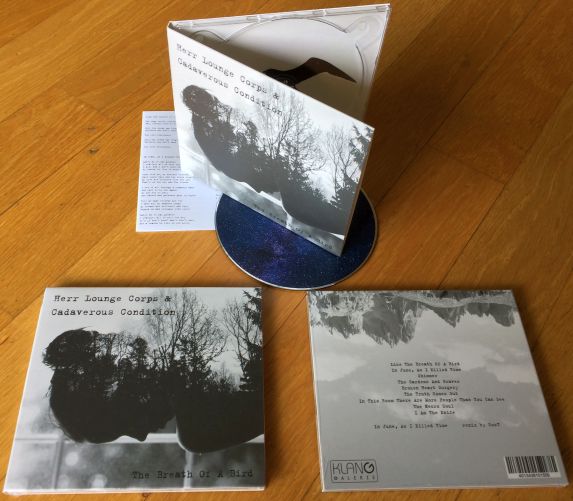 Buy the CD from Klanggalerie Records (EUR 17.- including worldwide shipping)
Listen to the full album and buy the download from our bandcamp
"when will the knives in my mind go away?"
HLC & CC, 2018