Format: CDr
Released: 2003
Label: Starry
Cat.No.: starry 4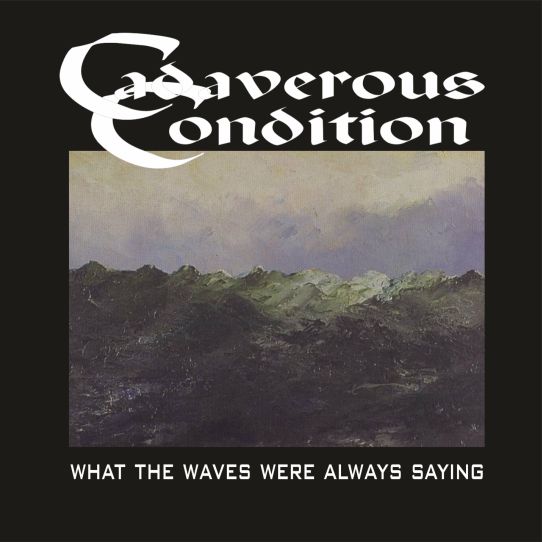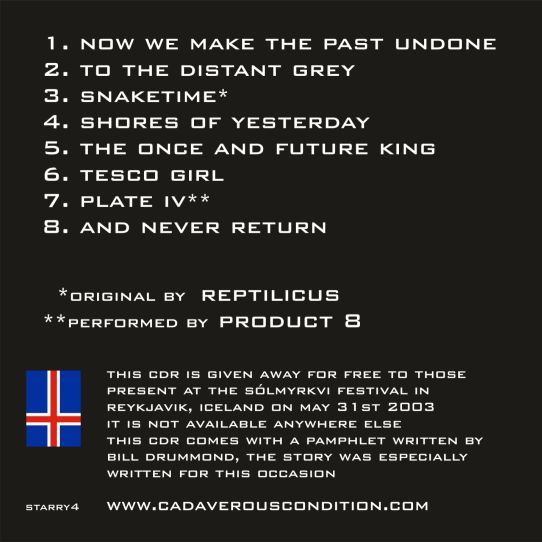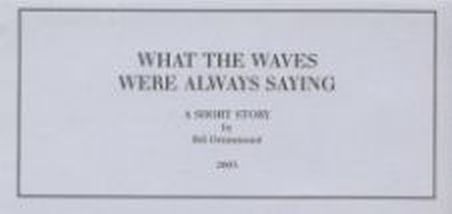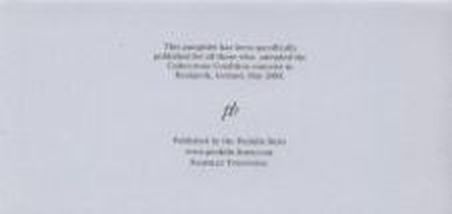 Songs:
Now We Make The Past Undone
To The Distant Grey
Snaketime *
Shores Of Yesterday
The Once And Future King
Tesco Girl
Plate IV **
And Never Return
all songs by CC, except
* original by REPTILICUS
** written and performed by PRODUCT 8
Recorded:
March / April 2003
Personnel:
Wolfgang Weiss
René Kramer
Jürgen Weinhofer
Manfred Bayer
Paul Droneberger
with
Peter Droneberger
Produced, recorded and mixed by Peter Droneberger at Lifebook Studio
Drums recorded at Noirmont Point
PRODUCT 8 are: Johann E and Börkur Sigurdsson
BILL DRUMMOND
This CDr was given away for free at the CC concerts in Reykjavik, Iceland in May 2003.
The CDr came with a pamphlet written by BILL DRUMMOND.
CDr and pamphlet were specifically produced for the CC performances at the SÓLMYRKVI Festival in Iceland, 30th and 31st May 2003.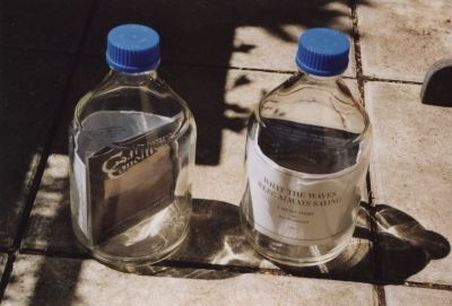 2 CDrs plus pamphlet have been sent as a message in a bottle. They were thrown into the sea from cliffs in Iceland. One bottle was thrown from the cliffs of Hafnaberg, the other one was cast into the sea from the western cliffs of Snaefellsnes.