Format: LP
Format: LP & MC
Released: 2022
Label: Seven Metal Inches Records
Cat.No.: SMIR-27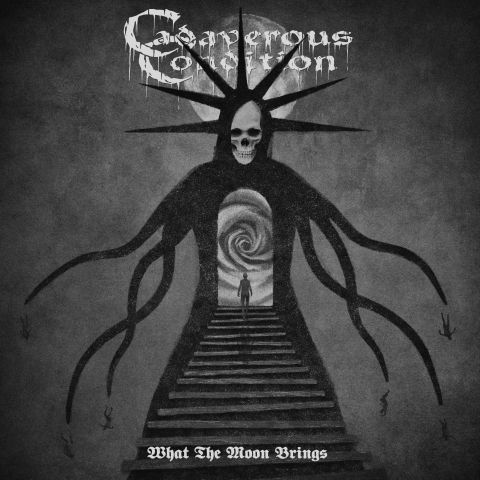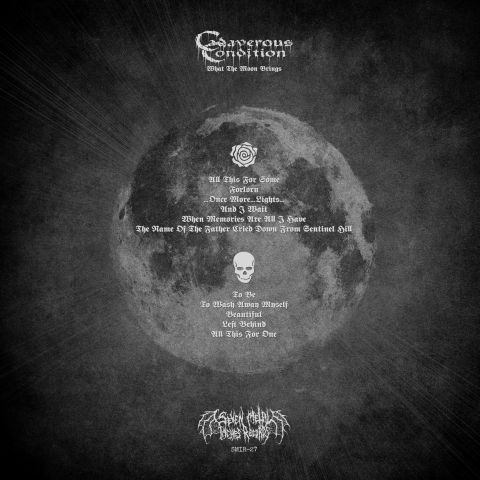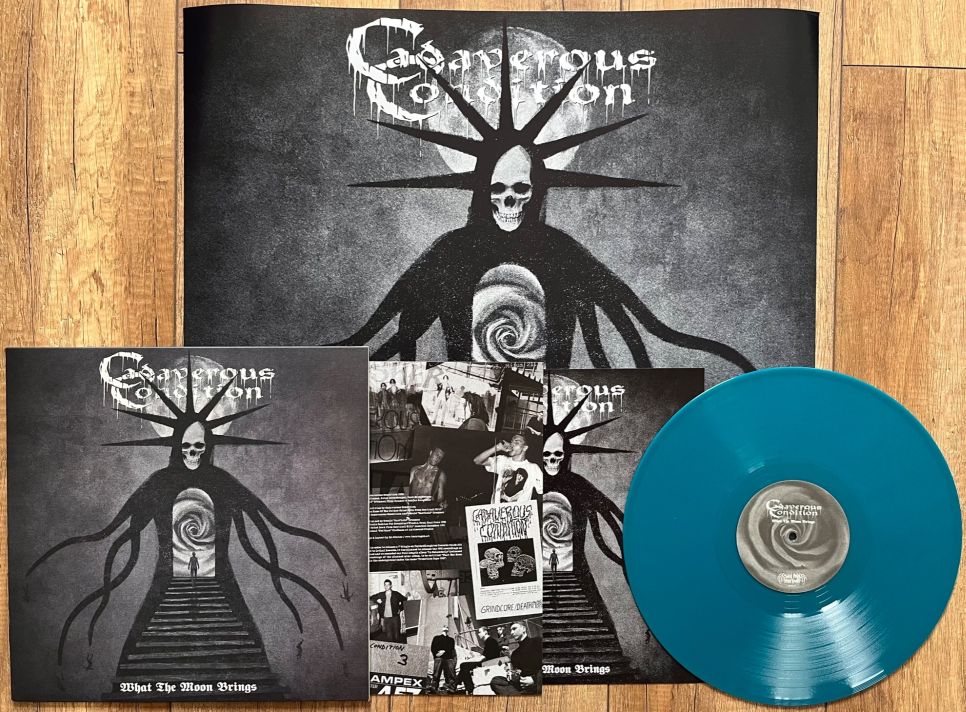 Initially these recordings started in 1991 to release a 7" Single on PsychoSlaughter Records which did not happen in the end. After that we signed to Lethal Records, it was planned to release the 1992 recordings as a mini album but the idea was later abandoned and we recorded our full length album "In Melancholy" (released on Lethal Records in 1993) instead. The recordings of the planned mini album, to be entitled "What The Moon Brings", circulated only for a short time in the underground under the name "Promotion Tape 1992".
Aquamarine vinyl, limited to 100 copies. Contains a two sided lyric sheet, two posters and two label stickers.
The "Die Hard" Edition (limited to 40 copies) also contains the "Live In Leipzig" tape (not available separately).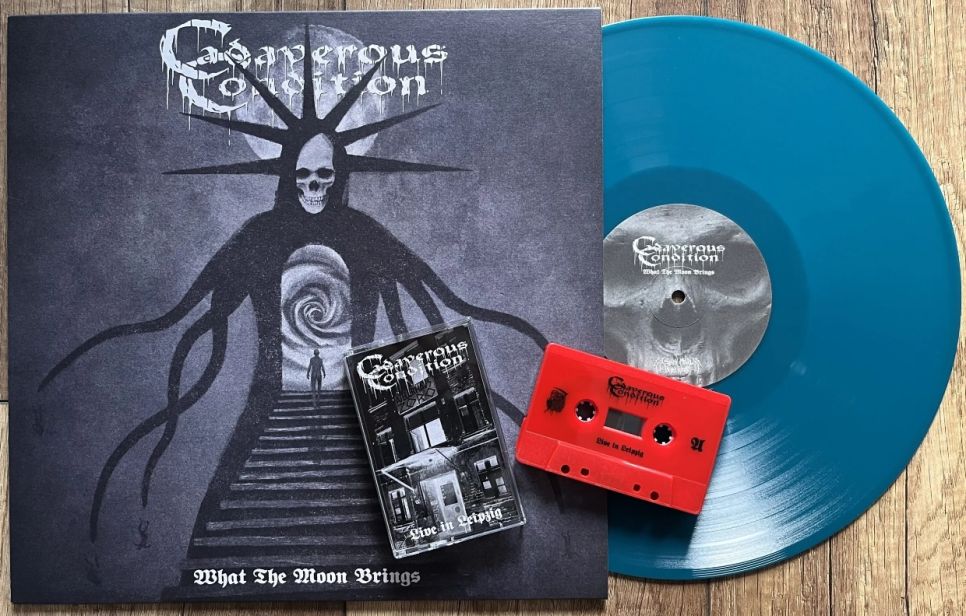 Songs:
What The Moon Brings
Side A
All This For Some
Forlorn
...Once More...Lights...
And I Wait
When Memories Are All I Have
Side B
The Name Of The Father Cried Down From Sentinel Hill
To Be
To Wash Away Myself
Beautiful
Left Behind
All This For One
Live In Leipzig
Katzentanz
To Be
Marian
And I Wait
Depart (With Me)
Beautiful
The Flower
Eisbaer
Personnel:
Wolfgang Weiss
René Kramer
Peter Droneberger
Paul Droneberger
Cover artwork and layout by Teratogen